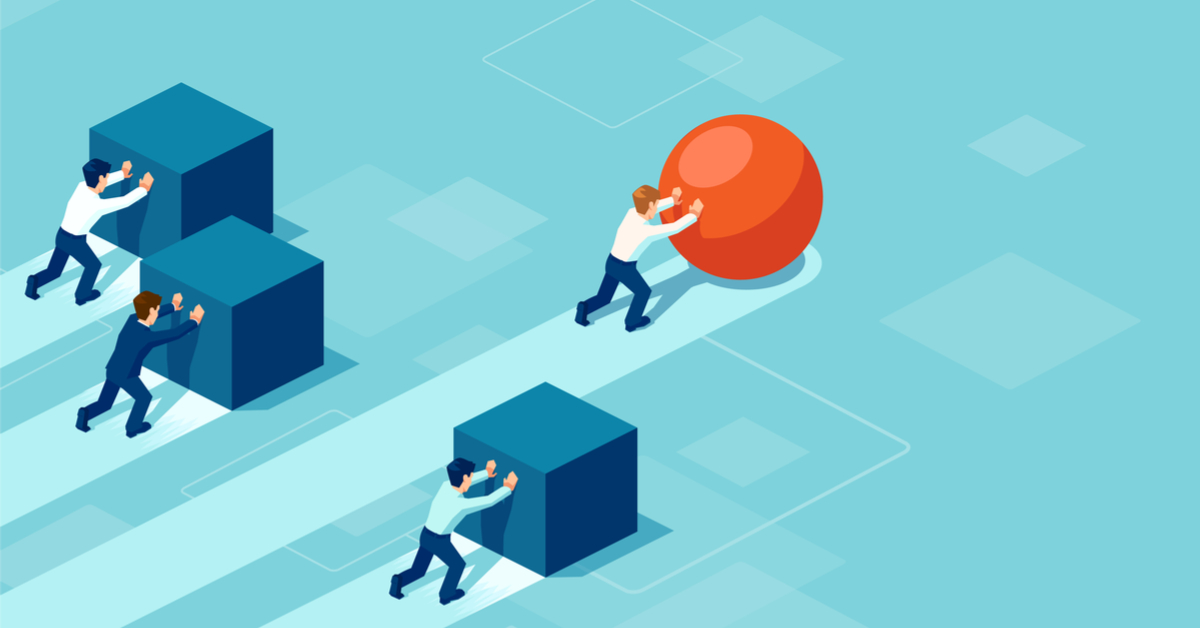 In busy workplaces, everyone is so focused on getting through their workload and meeting deadlines, there's little-to-no time put aside for reviewing the very tools we use daily to get the work done.
Pause, and take a moment to think about all of the different applications you use on a day-to-day basis. Gmail, Trello, Jira, Slack, Google Drive, Dropbox, WeTransfer - the list really does go on when you put a second aside to note them all.
There's a lot of value in assessing each application, and asking the question: "what's this program meant to do for me again?"
Identifying the problem
Once you begin to look at your apps through a critical lens, you'll begin to notice a few commonalities.
Most task and project management apps are simply emulating whiteboards, sticky notes, and calendars, often mimicking an agile process. They surface Kanban's which are glorified spreadsheets presented as an electronic sticky note.
This functions well if you're looking for a quick visual and overview of your team's tasks, but if you lift the lid on these functions, you'll realise there's little depth to them.
So many apps, they're counterproductive
Imagine this scenario.
Your manager has implemented the third productivity tool for your team to learn in the past few months. It sounds fantastic - you'll be able to keep track of everything you do better.
You walk back to your desk, roll up your sleeves and get ready to use the new tool.
Within 30-minutes of using the software, you go back to using your original applications the way you prefer, because your way is both better and faster.
There's nothing more frustrating than being given a new tool that seems to add to your growing pile of admin, rather than help you get through it.
Where most task management apps fail
Between the abundance of file and workflow management, there are a few common threads between what works well, and what makes a work mountain out of a molehill.
They emulate post-it notes on a whiteboard: this is okay for quick visibility, but they don't provide an in-depth and accurate view at what's actually happening within tasks and where people might need help.
Users are forced to work a certain way: many people struggle with being forced to work a certain way and simply avoid the app or find workarounds which can create mayhem.
No collaborative features: shallow apps without solid team collaboration focus will mean users will do work outside the app. This leads to them ignoring updating tasks which renders the app pointless.
They all ignore document management: Loosely adding files and documents to a task creates information mismanagement. Files are already all over the place, so providing yet another app to loose documents is detrimental.
There's no automated workflow: if your workflow is manual it'll be slow and prone to errors.
How do I know if my current apps are efficient?
When it comes to figuring out if your current application is the most effective, it can be difficult to draw a clear line. After assessing what tends to work well in a successful app (and what doesn't), we've put together a list of questions you should be asking:
Plan
Are project timelines and due dates clear to both you and the participants?
Collaborate
Is it clear what every team member should be working on, on any given day?
Are assets easy to find and secure?
Can you collaborate with clients and view feedback?
Track
Can you see how well projects are going compared to the original timeline?
Can you see how well your team is performing?
Does your app show how you can improve?
If you answered no to more than one of these questions, chances are there's a lot of room for improvement with your current task management app.
Most apps only complete a fraction of the process, and most workplaces require a combination of applications to complete work - we call this digital chaos.
PIQNIC provide users the flexibility to create tasks and manage them in a way that mirrors how they naturally work because everyone works differently. One size fits all simple doesn't work. Users should be allowed to create simple tasks, like a to do, invite colleagues or teams and even clients in to participate. It can just be a simple, collaborative workspace to share and discuss ideas or users can add more structure by adding due dates, assigning tasks to individuals or teams, have dependencies (other tasks), use decisions with voting rules, build out workflows, and manage all the document and files including versions.
If you're interested in discovering more about how to incorporate a multi-use, single source application into your business, and confidently answer YES to all of the above questions, download the free PIQNIC guide.