If you're counting on spreadsheets and a plethora of apps to do accounting, you're probably ready for something more mature. It's taking more time than it should. And you've probably often wondered how to make your work easier. Here's how...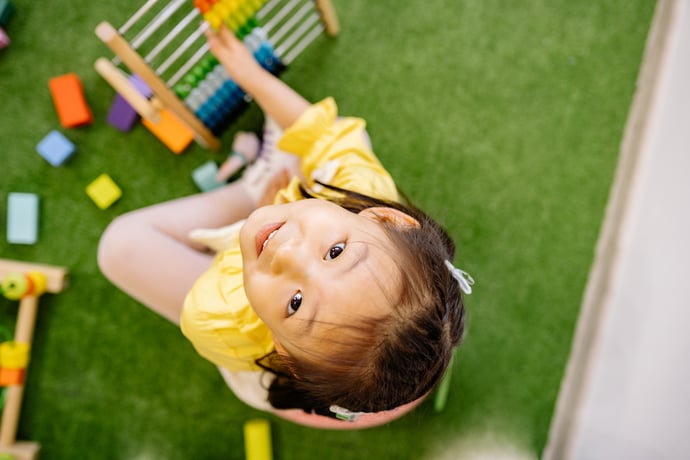 Core finance operations like accounts payable, procurement, payroll and tax compliance can be too manual and time-consuming. Plus there is the risk of human error, leading to additional costs, delays and frustration. There are smart ways to speed up your processes while reducing the risk of human error considerably.
Accounting Process Automation explained
Accounting process automation can enhance processes ranging from monthly reporting and the financial close to expenses and supplier invoicing and payment. It replaces manual data entry, record-keeping and information-sharing with automated actions that require much less human intervention — and in many cases none at all. It can also complete simple and repetitive business processes, like invoice approvals and exception handling. It can trigger follow-on tasks so there is no manual handoffs between human stakeholders and systems. It can make your business more efficient and accurate.
The benefits of Accounting Process Automation (APA)
Automation completes tasks faster, smoother, and more accurately. Here are some of the biggest advantages of automation:
Save time

Repetitive tasks can be automated. Processes can be built to suit your needs, eliminating human interactions on some. Accounting data is automatically verified and moved between systems, saving finance teams from spending too many hours on tedious tasks.

Save money

With less human interaction, you save man-hours which saves costs. No time is lost on redoing things, looking for documents, or finding errors.

Better data quality and integrity

Humans make mistakes, which automation can eliminate. Plus it's easier to scale your accounting when tasks are automated. What that means is finance teams can record, shift and update thousands of data points at once with less risk of that data being lost or compromised.

Data access improvements

With APA, data entry and record-keeping are on a centralized software platform. That means no spreadsheets or actual piles of paper. You simply need to enter the relevant search terms in your APA solution to find the files you're looking for within seconds.

Streamlined approvals

Approvals are easy when purchase orders, invoices and supplier contracts are automatically uploaded and made accessible to relevant stakeholders. You eliminate bottlenecks from the approval process as well.

Better business relationships

No more mishandled invoices and delayed payments! That in turn helps your internal and external relationships with stakeholders and customers.

Easy compliance and governance

You can create processes to automatically pre-populate tax returns, auto-generate financial statements and update tax documents in line with regional regulatory requirements and rates. At the same time, better data visibility and integrity improve governance while easing the pressure on accounting teams that monitor compliance.
Things you can automate now
Your business needs are very different from the next business. Your approach to automation needs to suit your needs. It can be systematically implemented, or all at once. Here are seven accounting tasks that every company can start to automate today:
1. Accounts payable
With automation, procure-to-pay processes can be simplified. Accounting teams can automatically track invoice due dates and ensure timely payments. Furthermore, APA can flag invoices the system deems suspicious or otherwise problematic.
2. Accounts receivable
APA can help you manage your cash flow. It can help you improve invoice accuracy and reduce processing costs significantly.
3. Payroll
You can automate your payroll processes, which helps to ensure employees are paid on time and that your team never misses filing any important payroll forms.
4. Month-end financial closes
The month-end financial close process has many moving parts. With pressure to finish quickly, accuracy may suffer. Automation eliminates many of these pressures.
5. Procurement
Purchase order management and other procedures can be automated, which saves time and cost. Link this with Accounts Payable Automation and it's win-win.
6. Expense reports
Digital expense reports will allow you to reduce the administrative burden and paper pileup for all parties.
7. Sales order processing
Automation software allows businesses to codify every step of their sales order processes. This creates a smooth and consistent sales order process and better client relationships.
Now that you have an overview of what to automate, it's time to look at how to go about automating your accounting processes.
Steps to automating your accounting processes
Automating accounting processes requires a methodical approach that starts with understanding the tasks that need to be automated. First, you break down the tasks step by step, then adapt manual workflows to the way your APA software works. The next step is testing to make sure the automated workflows perform as you intend.
1. Evaluate all accounting processes
Not everything can be automated. Frequent, repetitive work is ideal for automation, as well as those tasks that involve few interpersonal connections and take little to no creativity.
2. Evaluate existing technologies
Cloud-based APA solutions unify a company's accounting and finance systems on a single platform where data is created, shared and processed in a common language. Is this what you need? Older technologies may be ready for retirement.
3. Assign roles
Human beings should oversee APA workflows to make sure everything runs smoothly and fix any problems as they arise. Each project and process should have an owner role set up.
4: Create and document workflows
You want to simplify existing workflows and make them more efficient. Then you want to spot ways to streamline processes. That will make it easy to re-create tasks with an APA solution.
5. Automate based on your workflow
Break down your workflow into three things: a trigger, an action and an outcome. Set this up in your APA to be automated.
6. Test and improve
To make sure that an automated workflow delivers the intended results consistently, businesses can test and iterate. One test run might be enough, but it's common to test and iterate a few times to iron out wrinkles, especially when adapting manual workflows for automation software.
In conclusion, accounting process automation can greatly benefit an accountant by streamlining repetitive and time-consuming tasks, reducing errors, increasing accuracy, and freeing up valuable time for more strategic and creative tasks. This allows for a more efficient and productive workflow, leading to improved financial reporting and analysis, as well as providing better insights into a company's financial health. Additionally, automation enhances collaboration, data security, and regulatory compliance. By adopting accounting process automation, an accountant can focus on value-added activities that can drive business success and growth. PIQNIC can assist you with easy onboarding, building workflows and setting up your user roles.