Communication in the office can be challenging at the best of times. Add in hybrid and remote workers, and you have a network of complications that can lead to a lot of wasted time and miscommunication. Is there an easy solution?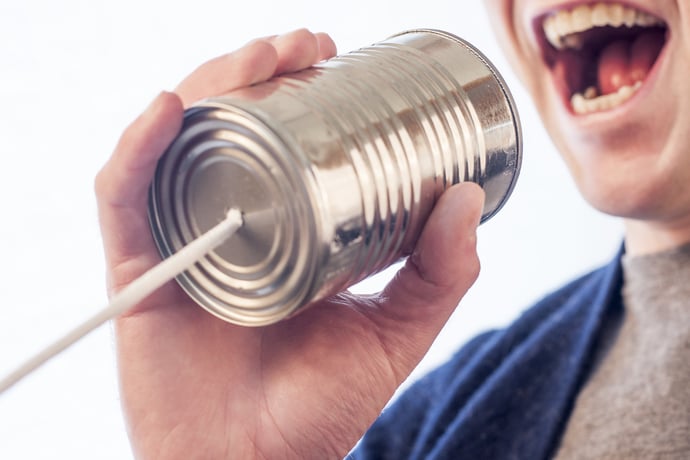 Old Fashioned Communication in Modern Teams
When could that meeting have been an email? And when could that email have been a phone call? And when could that phone call have been a task assigned to an individual or team? These seem to be very hard questions to answer if you take a look at the evidence.
We've all been there: a meeting with your entire team listening to two people discussing something that should really be discussed at another time, between just the two of them. It leads to frustration and time wasted for everyone involved. This means a whole team has lost productive time, which means the business has lost money. This is not ideal.
Once you start looking at hybrid and remote teams, this is even worse. Imagine a team member had to schedule their office day just to attend this meeting. They've now wasted productive time driving to the office to listen to other team members discuss a matter that does not concern them. Ultimately they could have used their limited office time for something much more beneficial and efficient. So, how is this matter easily rectified?
Simplifying Communication
Recently there was an article published by Inc.com that addresses one of the main pain points of communication. The simple rule they promote is this: Synchronous communication (now) is for making decisions, asynchronous communication (later) is for sharing information.
As a manager or business owner, it is easy to see that a meeting can require both the sharing of information and decision-making. At the same time, electronic communication can also include both. However, it is worth evaluating your communication methods to find the common thread to each action and make some informed decisions to guide your communication simplification.
In our recent blog on what to automate in your business, we looked at how you go about deciding what can be automated in your business. We looked at what your team does every day and the type of communication they use for their tasks. We also talked about workflows and tasks that are repetitive that can be automated.
If you take into account that many meetings are for communicating processes and progress, along with telling people where to find information, it is clear that some of these actions can be replaced by clever software. Instead of talking to your staff about their progress, or having everyone try to keep track of what has been done and who is doing what next - why not let PIQNIC replace your traditional communication, documentation and workflows in one easy-to-use, central platform?
Want to know more?
Comments: