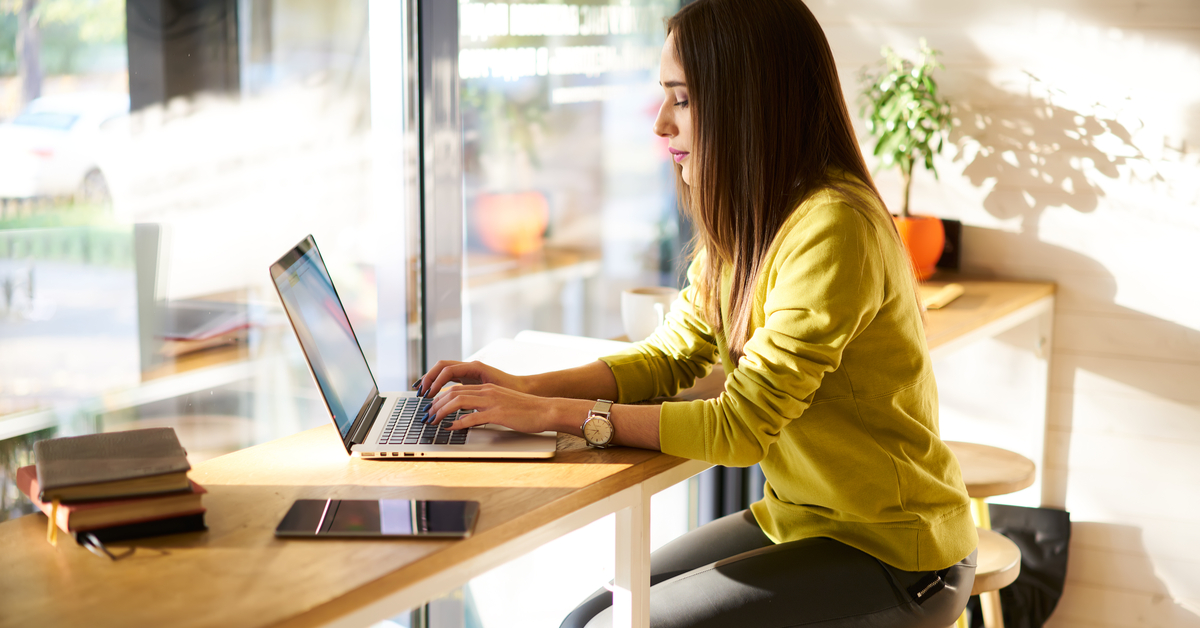 Today, workplaces are becoming increasingly dynamic and flexible in the way that they operate, encouraging both on-site and remote working. We know for a fact that remote working has the potential to increase productivity and encourage a culture of trust and respect in an office.
The challenge lies within facilitating productive teams in both on-site and remote environments, by building robust processes and finding the best platform for the job.
If you're unsure where to start in ensuring your workplace is running as efficiently as possible, here are the top six values we've identified to build productivity in a dynamic environment, creating good work habits.
Top Six Values
1. Encourage cooperation
Cooperation between coworkers really is the glue that holds an organisation together. Getting this part right can prove to be a struggle for a lot of teams when some team members aren't always in the office.
A key way to encourage a collaborative environment is to work on company culture. Creating a space where people feel comfortable with each other on a personal level goes a long way towards nurturing relationships.
However, no office can rely simply on culture to run smoothly. Ensuring that your workload is collaborative and using software that encourages this helps. Take a look at your current applications - are they collaborative and centralised, or are they single-function and dispersed? If the answer is the latter, it could be time to review your cooperative processes.
2. Encourage the sharing of information
We've all worked in an environment where we need to be across multiple projects with multiple stakeholders and coworkers in the mix. In the chaos that can ensue, it's easy for information and files to be lost.
Using an information management system that encourages the sharing of information safely and securely is fundamental. Look internally at where your information is stored - can the right people easily access files both on-site and remotely? Refining this process can make all the difference to your business processes.
3. Delegation of problem-solving tasks
The workflow is the heartbeat of any excelling organisation, and ensuring this piece of the puzzle is operating smoothly can be a challenge. An issue that businesses often find is that workflow delegation is not always geared towards one member completing a task - it's a team effort.
Ensuring that you have a system in place that allows you to create groups and delegate tasks to specific team members keeps the ball rolling, even when some of the team are out of the office.
4. Facilitate communication
Communication is key.
We can't stress enough how important communication is in every element of a business. Expressing the right message to the right people in a succinct and concise manner can preemptively resolve potential issues.
Review the way that your team communicates. Can they share thoughts, ideas, documents, information and tasks efficiently?
Utilising a smart platform that encourages work-focused communications gives you the opportunity to share files and allows you to take control of notifications - which can have a massive impact.
5. Establish goals and evaluate team performance
Having a clear sense of direction and sharing goals ensures that every team member is working towards the same end point. If your team are aiming in different directions, it's likely that the end product wont feel cohesive or achieve your goals.
For this reason, it's key to have a centralised place of truth where workers can go, remotely or in-office, to check where they're headed.
6. Encourage brainstorming and listening
These two ideas go hand in hand when increasing productivity. The more heads involved in brainstorming an idea, the more suggestions you'll have to work with when strategising task completion.
While the theory that any idea is a valid idea, no idea is useful if it's not listened to. It's important to facilitate an environment both on-site and on-line where internally ideas can be communicated and evaluated.
This also has the added bonus of leaving your team members feeling valued - always a winner in a workplace.
How to achieve all six values
Traditional methods of meetings, distractions and outdated technology can serve as a barrier between your team and a cohesive and productive workplace.
If you're looking to facilitate a dynamic environment where your employees can opt to work remotely, doing away with single use applications is a great place to start.
This is where we can help. PIQNIC is a super platform that fosters a collaborative environment, with fast and safe file sharing as well as communication and workflow tools.
If you're looking to centralise your processes and ensure every team member has one place to go for all of their information and communication, PIQNIC could be what you're looking for.
If you're interested in hearing what we can do for you, download our E-Book below - it's free!